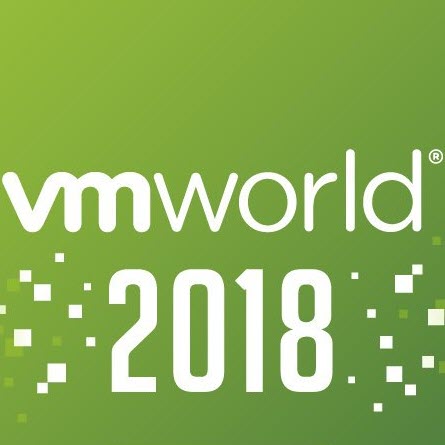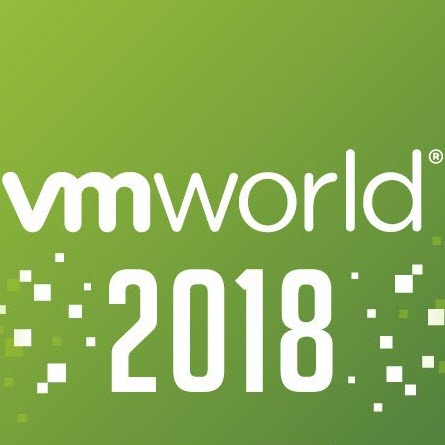 This blog post is dedicated to the VMworld 2018 US announcements. In the post, you will find the articles, links and highlights. VMworld 2018 US is an event that is organized by VMware. The US version is a five-day event that is held in Las Vegas. It takes place from 26 August to 30 August 2018. This page will be updated multiple times to coming days to add additional information and the latest announcements.
Please reply underneath this blog post if you have some additional information. This can also be additional links or blogs posts.
VMworld 2018 US – Product Announcements
In this chapter are all the product announcements. I can tell you there are a lot of announcements made at VMworld 2018.
vRealize Automation (vRA) 7.5
One the first day of VMworld 2018 US vRealize Automation 7.5 was announced.
The key highlights are:
Easy to Operate

Modernized vRealize Automation/vRealize Orchestrator(vRO) UI
Closed Loop Optimization with vRealize Operations
Enterprise-ready ServiceNow plugin
NSX-T On-premises Support

Built to Support Developers

Configuration Management with Ansible Tower
Kubernetes Cluster Management with VMware Pivotal Container Services (PKS)

Helps Embrace Multi-Cloud

AWS Enhancements
Azure Enhancements
Google Cloud Enhancements
Links:
---
---
vRealize Operations Manager (vROPS) 7.0
On the first day of VMworld 2018 US vRealize Operations Manager 7.0 was announced.
The key highlight are:
Enhanced User Interface
Automating Performance Based on Business and Operational Intent
Automated Host Based Placement, Driven by Business Intent
Capacity Analytics Enhanced with Exponential Decay and Calendar Awareness
Plan Capacity across Private Cloud and VMware Cloud on AWS
Simplified Dashboard Creation and Sharing
vRealize Operations AWS Management Pack Update
Other Miscellaneous Enhancements

Workload Right-sizing to avoid performance bottlenecks and reclaim over-allocated resources
Built-in vSphere config & compliance: PCI, HIPAA, DISA, FISMA, ISO, CIS
Ability to extend to the entire data center and cloud with updated management packs for Storage, vRO, Kubernetes, Federation etc.
vSAN performance, capacity, and troubleshooting including support for stretched clusters and through vRealize Operations plug-in in vCenter
Wavefront integration for application operations
Links:
---
vRealize Log Insight (vRLI) 4.7
On the first day of VMworld 2018 US vRealize Log Insight 4.7 was announced.
The key highlights are:
Security Improvements

Detailed verification of certificate when adding it to vRLI both from UI and REST API
Ability to retrieve current certificate details both from UI and REST API
LIAGENT_SSL_CA_PATH environment variable

Usability Enhancements

vCenter Integration now relies on user-provided hostname instead of trying to resolve it
Ability to choose the content packs, the fields of which should be dynamically extracted in the query result in Interactive Analytics
Improvements in the REST API
UI/UX improvements and bug fixes
Links:
---
vRealize Network Insight (vRNI) 3.9
On the first day of VMworld 2018 US vRealize Network Insight 3.9 was announced.

The key highlights are:
Plan micro-segmentation and get visibility for NSX Data Center, including NSX-T
Enhanced security for service access with Multi-factor Authentication
Custom dashboard support for Cisco ASA firewall and enhancements to Checkpoint Firewall support
Many customers are now using VMware Network Insight as a service, and customers based in Europe now also have the option of using the VMware Network Insight service hosted out of London, UK.
Links:
---
vCloud Director (vCD) 9.5
Just a couple of days before VMworld 2018 US vCloud Director 9.5 was announced:
The key highlights are:
Cross-site networking improvements powered by deeper integration with NSX
Initial integration with NSX-T
Full transition to an HTML5 UI for the cloud consumer
Improvements to role-based access control
Natively integrated data protection capabilities, powered by Dell-EMC Avamar
vCD virtual appliance deployment model
Links:
---
vSphere Platinum
On the first day of VMworld 2018 US, a new vSphere edition was announced. The product is called vSphere Platinum and it has a tight integration with VMware AppDefense.
The key highlights are:
Benefits for vSphere Admins

Gain visibility into the intent of each virtual machine, and a detailed inventory of application assets and context.
Understand how applications behave and be alerted to potential issues and deviations.
Shrink the attack surface and reduce the risk of security compromise.
Establish a simple and powerful way to collaborate with security, compliance and application teams.
Get better visibility and protection with a simple, light-weight and scalable security solution, with no agents to manage, and minimal overhead.
Use what you already own, understand, and run in your data center – vSphere – with its unique visibility, automation and isolation qualities.
Play a larger and critical role in the security of your entire IT environment – Be the Security Hero!

Benefits for Security Teams

Better visibility and situational awareness of application behaviours, and virtual machine purpose.
Faster detection, analysis, and time to response – quickly understand attacks and make fast decisions using application context and scope.
Enhance existing security tools and support compliance efforts through contextual visibility and alerts into application communications and deviations.
Lower false positives – integrated behavioural analytics and machine learning offer a more precise method to identify and respond to threats.
Big data correlation for better identification and context using cloud SaaS model.
Security as an agile business enabler – support DevOps environment through continuous learning and protection.
Easily Coordinate with vSphere Admins and Application teams for better security while respecting existing workflows & maintaining separation of duties.

Secure Applications

VMware AppDefense – Protects the integrity of applications running on vSphere, using machine learning to monitor against threats and automate responses. AppDefense locks down the guest operating system for all applications, the VMware application stack and third-party applications.  To accomplish this, AppDefense gathers inventory data on virtual machines and applications from vCenter Server, development tools, and automation frameworks and applies machine learning to discover the intended state and establish the known good behaviours for the application and machine.  Any deviations from this state are detected and prevented, securing the integrity of the applications, infrastructure, and guest operating system. AppDefense provides detailed visibility for better change management and compliance reporting and also provides a rich set of automated or orchestrated incident response mechanisms to address attacks. Moreover, it leverages machine learning for a simple and automated way to conduct audits and reviews for applications.

Secure Data

FIPS 140-2 Validated VM Encryption, and cross-vCenter Encrypted vMotion – Secure against unauthorized data access both at rest and in motion, across the hybrid cloud.
Secure Infrastructure
Secure Boot for ESXi – Allows only VMware and Partner signed code to run in your hypervisor.
Secure Boot for Virtual Machines – Helps prevent images from being tampered with and prevents the loading of unauthorized components.
Support for TPM 2.0 for ESXi – Enables hypervisor integrity by validating the Secure Boot for ESXi process and enables remote host attestation.
Virtual TPM 2.0 – Provides the necessary support for guest operating system security features while retaining operational features such as vMotion and disaster recovery.
Support for Microsoft Virtualization Based Security – Supports Windows 10 and Windows 2016 security features, like Credential Guard, on vSphere.

Secure Access

Audit Quality Logging – Enables authorized administration and control by providing high fidelity visibility in vSphere operations.
Links:
---
vSphere 6.7 Update 1
On the first day of VMworld 2018 US vSphere 6.7 Update 1 was announced.
The key highlights are:
Fully Featured HTML5-based vSphere Client
Enhanced support for NVIDIA Quadro vDWS powered VMs; and Support for Intel FPGA
New vCenter Server Convergence Tool
Enhancements for HCI and vSAN
Enhanced vSphere Content Library
Links:
---
vSAN 6.7 Update 1
On the first day of VMworld 2018 US vSAN 6.7 Update 1 was announced.
The key highlights are:
Simplified Operations

Cluster Quickstart
Driver & Firmware Updates using Update Manager
Decommissioning and Maintenance Mode Safeguards in vSAN 6.7 U1
More vRealize Operations Intelligence
Improved Capacity Reporting

Efficient Infrastructure

TRIM/UNMAP Support
Mixed MTU Support for 2 Node and Stretched Clusters
Updated Sizing Tools

Rapid Support Resolution

Improved Health Check Guidance
Enhanced Support Diagnostics
Links:
---
VMware Validated Design 4.3
Also, the VMware Validated Design (VVD) received some new features and changes to the documentation. Personally, the greatest value in this release is the Visio stencils that are available for everyone.
The key highlights are:
Official NSX-T Support
Documentation Updates

IT Automating IT Scenarios
Intelligent Operations Scenarios
Introduction to Security and Compliance
Operational Verification
Certificate Replacement for 2-pod
Certificate Replacement for 1-pod

Architecture and Design of VMware PKS for Workload Domains
Design and Deployment of VMware Skyline
Architecture and Design Guidance for NIST 800-53
VVD Diagrams and Stencils
Links:
---
VMworld 2018 US – Technical Previews & Projects
There were also a lot of announcements surrounding some new developments/projects.
Project list:
Project Concord – Project Concord uses Byzantine fault-tolerant consensus protocols to deliver a functioning distributed trust system: one that is both "safe" and "alive." Concord is a generic state machine replication library that can handle malicious (Byzantine) replicas.
Project Dimension – Project Dimension will extend VMware Cloud to deliver SDDC infrastructure and hardware as-a-service to on-premises locations.
Project Magna – Project Magna will make possible a self-driving data center based on machine learning.
RDS on VMware – VMware demonstrated how Amazon Web Service's RDS service will run on VMware in a private data center, thus offering developers a familiar RDS Functionality available on VMware in a private data center or at the Edge.
Virtualization on 64-bit ARM for Edge – VMware demonstrated ESXi on 64-bit ARM running on a windmill farm at the Edge.
Links:
---
VMworld 2018 US – ITQ Blogs 
Here is a list of ITQ blogs with additional VMworld 2018 US content:
---
VMworld 2018 US – Keynotes
There are already some recordings available of the keynotes. These can be found on YouTube with the following links:
---
VMworld 2018 US – Recordings
Just like every year, William Lam from the website virtuallyGhetto creates a GIT repository with all the VMworld sessions. For each session, a recording and presentation are provided. It will probably be a couple of days till weeks until all sessions become available.