About this website
The website be-virtual.net is a personal blog about the world of virtualization. It's maintained by Mischa Buijs (owner/writer). The opinions expressed here represent my own and not those of my employer.
About myself
Mischa Buijs is an SDDC Consultant working at ITQ in the Netherlands. He has experience in multiple roles as an IT architect and consultant. Mischa is Microsoft MSCA 2012, Cisco CCNP, VMware VCIX6.5-DCV, VMware VCIX6-NV, VMware VCAP7-CMA, VMware vSAN Specialist and PRINCE2 certified. He developed and implemented infrastructures successfully at multiple companies. Mischa shows a high commitment to his commands and uses a high-quality standard. He is communicative, which reflects in smooth cooperation with colleagues and customer representatives. Mischa gets enthusiastic about complex IT issues and is able to deliver suitable solutions.
Mischa can also be hired as a VMware PSO Senior Consultant.
About ITQ Consultancy
ITQ, the independent VMware knowledge partner, specializes in professional services around the VMware product portfolio and its ecosystem, being a member of the Partner Advisory Council (PAC). Aiming to help customers accelerate and facilitate their business by optimizing the use of virtualization technology, ITQ's areas of expertise include End-User Computing, Software-Defined Data Center, Hybrid Cloud, Cloud-Native Applications and IT Transformation Services. Clients regard ITQ as a trusted advisor and this is considered our strongest benefit, in addition to the knowledge of our consultants: ITQ currently employs 60 people, with 3 VCDX's, 2 EUC Champions and 27 vExperts among them.
ITQ Consultancy announced to be the first VMware partner in achieving all four VMware Master Services Competencies of the recently released VMware Master Services Competency Program. Not only have they achieved this outstanding performance by showing their expertise, certifications, and experience on individual competencies, ITQ Consultancy is as well the first global partner to achieve all four competencies.
My Awards
I have been awarded four VMware vExperts awards, for the year 2017, 2018, 2019 and 2020. In 2018 and 2020 I also received a VMware vExpert NSX award and a VMware vExpert Cloud Management award in 2020. Click here for my vExpert profile.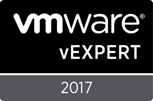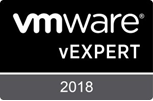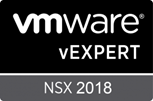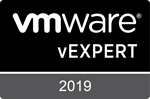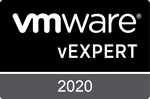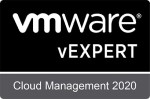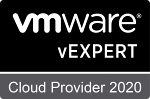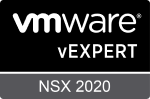 My Certifications
Here is a link to my Acclaim profile page. Also, all my active certifications are listed below: